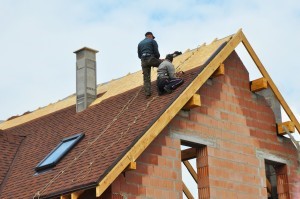 When you're a homeowner, it's tempting to save money any way you can. Oftentimes people take repairs into their own hands when they don't have the knowledge or experience to complete the job safely. What begins as a way to save money can quickly turn into a disaster--as you spend lengthy periods of time on a project and find yourself going over your initial budget. It isn't always easy to know which projects you can attempt yourself and which ones are better left to the pros. And, of course, it will depend on your comfort and skill level when it comes to various household repairs. So, if you're a plumber, disregard our plumbing advice and dive in to your DIY plumbing projects since you have the know-how. But if you're an average homeowner looking to make some renovations and repairs, read on to find out which ones you should attempt and which ones are better left to the pros.
1. Electrical work
So you've got a few faulty outlets in the new home you bought. It doesn't seem worth calling in an electrician just for those few minor issues. However, due to the dangers and complications that can arise from electric work, it's a good idea to hold off and call in the experts. Aside from shocking yourself (which can be deadly), you could also create fire hazards or damage circuitry, resulting in much higher repair costs than you initially had. Another benefit of calling in an electrician, other than having the project done correctly, is that they will be able to diagnose your home circuitry to let you know what other problems might arise in the foreseeable future. So, when it comes to power issues, always call in the pros.
2. Hazardous materials
Many people will tell you not to worry about asbestos or lead paint unless you have children. However, these are both dangerous materials than can create several chronic health problems in adults as well. If you're concerned for the safety of yourself and your family, call in contractors who will remove the lead or asbestos. What can go wrong if you try to do it yourself? Lead chips and dust will fly through the air when attempting to remove lead paint. Breathing in these fumes is dangerous initially and down the road when the dust settles into the corners of your home. Asbestos, especially in blown-in insulation can be particularly dangerous. Aside from ensuring your safety, a contractor will also be able to assess the situation and determine whether your hazardous materials need to be removed or can just be "repaired" or covered up. Simple repair jobs on asbestos or lead-containing objects can save you some serious time and money.
3. Roofing and siding
There's a reason even building contractors bring in third party companies to install roofs and siding. These are both labor-intensive and time-intensive jobs that require specialized skills and tools that only dedicated companies can accomplish correctly. Roofing and siding are both dangerous jobs that carry the risk of falling off of roofs and ladders, as well as injuring your back lifting heavy shingles. The pros have the tools and experience to avoid these injuries. When you hire the professionals to do your roofing or siding, you can rest assured that the job is done correctly and will last much longer than if you made it a DIY project as well.